Welcome to the home of the Prescott Police Department.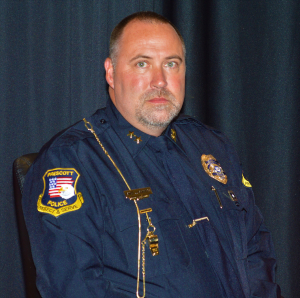 A Message from our Chief:

I hope you find this site beneficial, in addition to providing departmental information, we have created numerous informational tabs to quickly direct you to important relevant information such as sex offender registration, missing persons, and external links to other helpful websites. You can also receive current information by viewing the link to our Facebook page.
Also, feel free to contact us via phone, e-mail, or US postal mail with your comments or concerns.
Sincerely
Joseph A. Beavers, Chief of Police.
We, the police of Prescott, are dedicated to upholding the law for the betterment of our community and the lives of our citizens. We vow to keep the peace and uphold the law to the utmost standard to allow for a safe environment for the people.
Have something to report?
If you would like to report a crime or the location of narcotics click the button below or call us at: (870) 887-6779
All reports will be kept confidential.