We care about our community and are dedicated to keeping the peace. 
Meet the chief: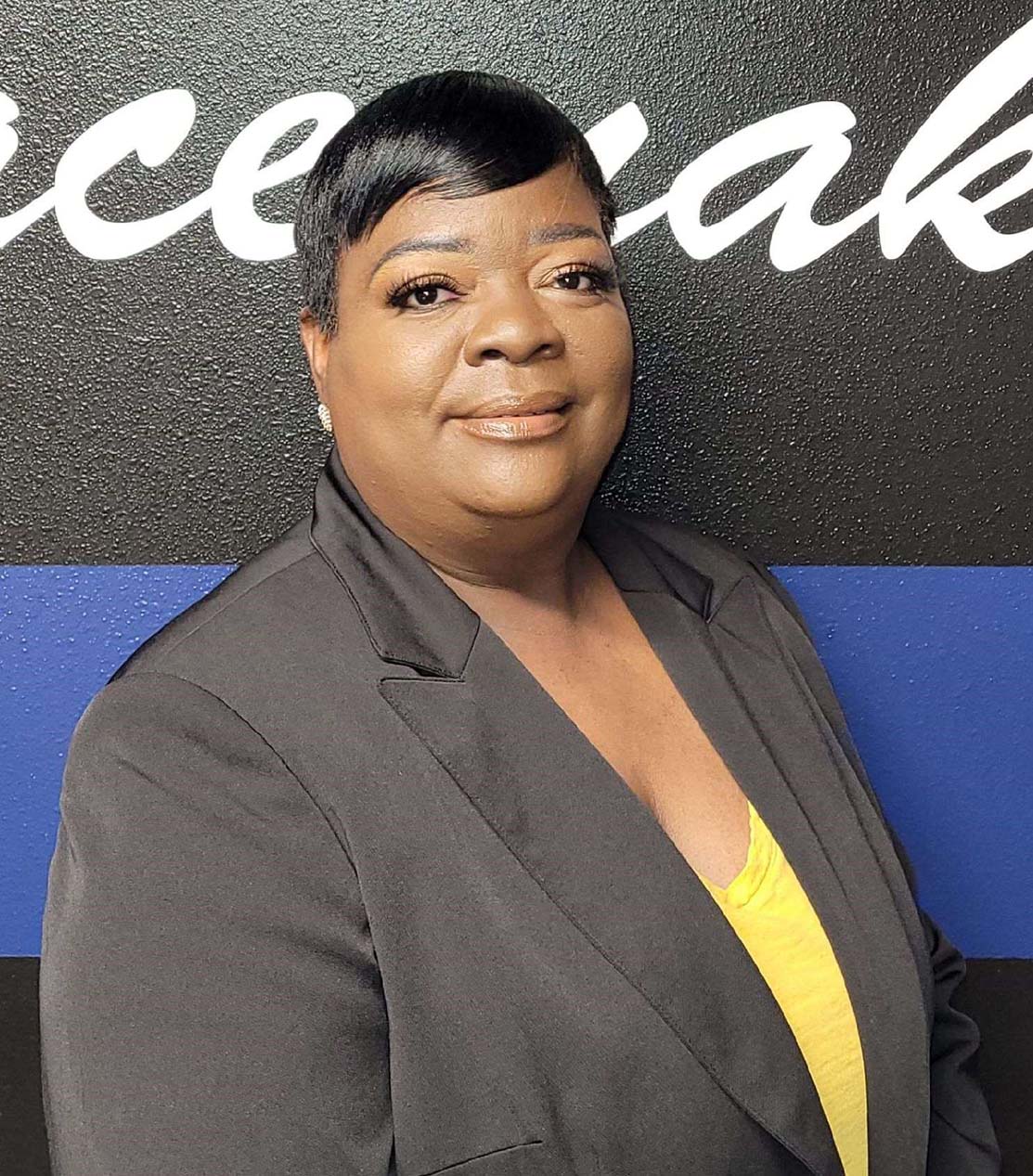 Chief Angela Jordan started her Law enforcement career in 1998 at the Nevada County Sheriff's Office as a jailor. In 1999 she was hired as a Patrol Officer for the Prescott Police Department. A few years later Chief Jordan was promoted to sergeant and then later became the Assistant Chief.
She left law Enforcement for several years but returned in 2020 when she was appointed by Mayor Terry Oliver to be the new Chief of Police. Chief Jordan then attended ALETA for the second time.
Chief Jordan has a strong love for our community and people in general. She is a valuable asset not only to our police department but also Prescott and Nevada county as well.
She has been married to her husband Brian for 23 years and has two daughters Ebony and Essence and a beautiful grandson named Jonah.
Roles of the Department
The Prescott Police department is responsible for law enforcement activities located within the 6.56 square mile limits of the City of Prescott, which is the County seat of Nevada County.The department currently consists of 10 full time officers, 2 part time officers and 1 civilian Admin Assistant.
The following is a breakdown of the structure and assignments for the department:
Chief of Police:
Responsible for the overall administration of the department.
Patrol Lieutenant:
The Patrol Lieutenant is the second in command of the department. He is also the first line supervisor for the Patrol division.
Patrol Sergeant:
The Sergeant is responsible for Sex Offender Registration. He is also the second line supervisor for the Patrol division.
Criminal Investigations Division:
There is currently 1 Detective assigned to the CID division. The detective is responsible for all criminal and narcotic investigations within the department.
Administrative Assistant:
The Administrative Assistant is Responsible for overall operation of our administrative Office. This includes receiving bond and fine money, Citation input, and record management.
Patrol division:
There are 9 officers assigned to the Patrol division Including the Patrol Lieutenant, the Patrol Sergeant, 5 full time patrolman and 2 part time patrolman. These officers are responsible for all patrol activities within the jurisdiction.